NI Water Pumps £713K into Wastewater Treatment Works at Banbridge
30 September 2015 15:22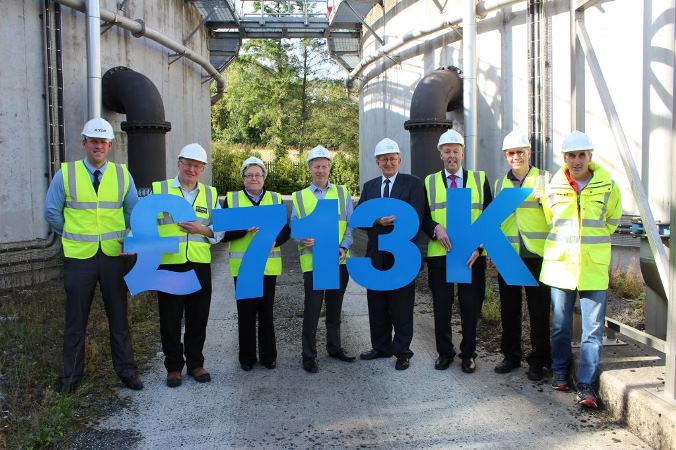 NI Water is pleased to announce that a major £713,000 upgrade has got underway at Banbridge Wastewater Treatment Works (WwTW) on the Huntly Road, Banbridge. Construction got underway this month and is progressing well. Work is scheduled to be completed in Spring 2016.
Damien McKeown, NI Water Project Manager said:
"This is an important programme of work involving significant financial investment by NI Water to improve the existing plant. I would like to thank the local representatives for coming along today to take a look around the upgrade work.
"The new plant will improve wastewater services for NI Water customers by enhancing the efficiency of the wastewater infrastructure, accommodating future growth and development in the local area.
"The scheme will also greatly improve the river water quality in the lower River Bann."
The latest technology that will be implemented will increase the effectiveness and whole life cost of the wastewater treatment plant, including reductions in running cost, and energy use. All the improvements will meet the latest Northern Ireland Environment Agency Standards.
It is anticipated that the new plant will be operational by spring 2016. NI Water and our contracting partners AECOM Design and McAdam Design would like to thank the public for their patience and cooperation while we complete this essential scheme, and will make every effort to keep disruption to a minimum throughout the contract. During construction, customer queries should be directed to Waterline on: 03457 440088.
Pictured are:
(L-R) Shane McVerry AECOM Design, Derek Wray McAdam Design, Alderman Elizabeth Ingram , Damien McKeown, NI Water, Councillor Brendan Curran, Alderman Junior McCrum, Derek Eccles and Declan Magee (both NI Water) pictured on site at Banbridge WwTW.