McIlveen - £5million Wastewater Investment in Ballynahinch now complete
09 November 2015 16:18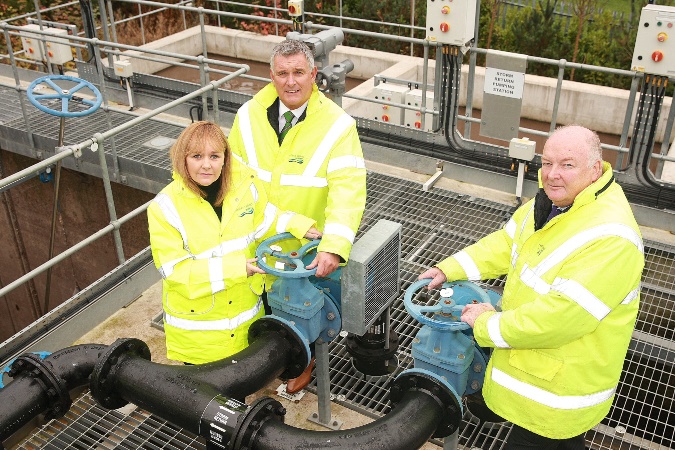 Regional Development Minister Michelle McIlveen has announced that a £5million package of improvements at Ballynahinch Wastewater Treatment Works (WwTW) is now complete.
The investment has more than doubled the capacity of the existing treatment works on the Drumaness Road, allowing it to accommodate future development in the town.
The upgrade work involved the total modernisation of the existing plant with the construction of a new inlet works, new storm storage facilities, sludge treatment facilities and an improved standard of treatment, which will meet projected future Northern Ireland Environment Agency (NIEA) standards.
Speaking at the Ballynahinch plant, Regional Development Minister Michelle McIlveen said: "This major investment will modernise the wastewater infrastructure in the Ballynahinch area. It brings many environmental benefits to local communities, whilst ensuring continued compliance with foreseeable European standards.
"The upgraded wastewater treatment plant will facilitate local requirements to at least 2035 and has also delivered improvements to the water quality in the local Ballynahinch River."
Dermott McCurdy, Head of Wastewater Capital Delivery at NI Water added: "The new structures were constructed in phases within the existing site to ensure that the existing facility remained fully operational throughout the construction works.
"The contractor for the upgrade work was BSG Civil Engineering, with McAdam Design providing technical and project management support. The project team is grateful to Ballynahinch United Football Club and the local community for their co-operation and support throughout the construction period."