Mersey St Reopened Following Completion of £1m Drainage Project
14 December 2015 17:04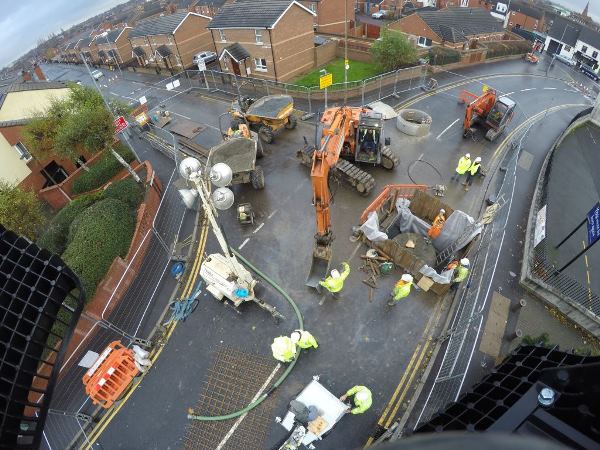 NI Water is pleased to announce that we have completed the £1 million essential drainage project in the Mersey Street area of East Belfast, and the road officially opened on 11 December, one week ahead of programme.
The work, which started in summer 2014, proved to be difficult and challenging – with unexpected ground conditions adding to the engineering complexity.
Grahame Millar, Project Sponsor said:
"Throughout the course of this project, many engineering challenges were encountered. The existing sewer was in a very poor condition so the replacement and repair of this was added to the project to minimise disruption and the need to return to the site at a later date. The designers on the project, Aecom, rose to the challenge by developing a state-of-the-art low-dig form of construction which greatly reduced construction impact on local residents and helped the contractors, Conwells, to complete sections earlier than anticipated. The overall programme of work will greatly improve the sewerage infrastructure in the local area."
NI Water has some cleaning work scheduled for January to ensure the new modern drainage system is fully operational.
Mr. Millar added: "The true success of this project is not in the completion of the engineering work, but in the relationships forged with the community while the work was ongoing. Without a doubt, this was an intrusive, disruptive time for local residents and road users. However, the combined support of local political representatives and Parkgate Community Association working with the contractors ensured everyone was kept updated and any problems were quickly addressed. We trust the community will be left with a modern sewerage system which will serve them for many years to come."