Avoid 'Drain Pain' this Christmas
21 December 2015 11:46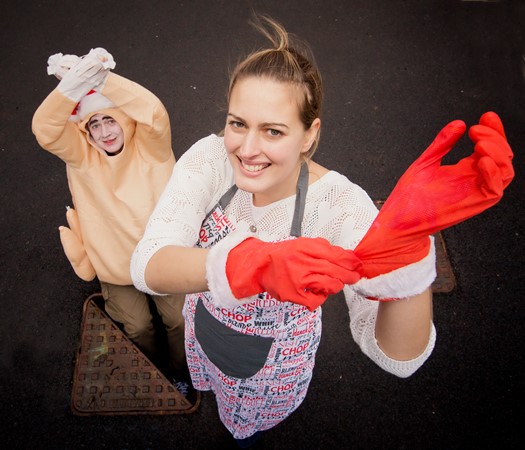 NI Water is appealing to the public to help keep their drains clear this Christmas by not putting their turkey fat down the kitchen sink. The Christmas turkey can turn into a 'festive fatberg' if the fat hardens and blocks drains.
The impact of a blocked sewer on a home can be devastating and is so easily prevented by disposing of fat, oil and grease in the bin.
Together we can keep our drains clear and fat free this Christmas! To view the impact of FOG on our sewers visit:
http://www.niwater.com/fats-oil-and-grease-fog/
Pictured getting ready to clear a drain is NI Water's Anna Marshall with Christmas Turkey, Colm Conlon.