Bangor Wastewater Project Scoops Engineering Excellence Award
04 January 2016 14:56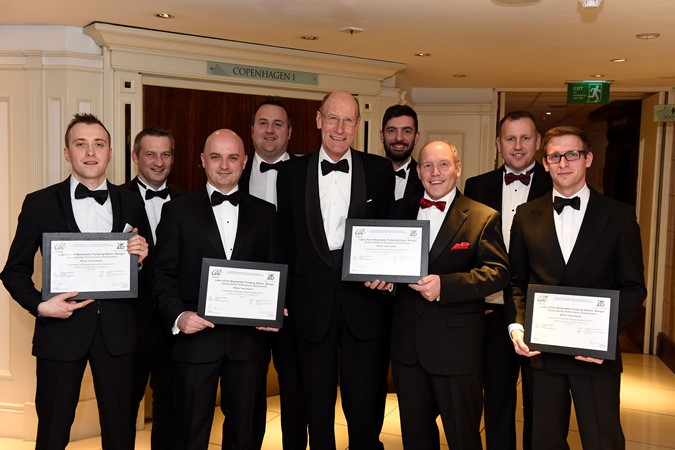 The NI Water team working on the Bangor Sewerage Improvement Programme has scooped a prestigious CEEQUAL award (Civil Engineering Environmental Quality Assessment) in recognition of their work to upgrade a Pumping Station at Luke's Point, Ballyholme in Bangor, as part of the overall programme of improvements.
The scheme will improve the sewerage infrastructure in the Bangor area, improving the water quality in Ballyholme strand and will help to meet Northern Ireland Environment Agency Standards (NIEA).
This CEEQUAL award aims to assist clients, designers and contractors to deliver improved project specification, design and construction of civil engineering projects. It celebrates the commitment of the civil engineering industry to achieve high environmental, economic and social performance. It rewards project and contract teams that go the extra mile to achieve distinctive environmental and social performance in their work.
Bill Gowdy Director of Engineering Procurement at NI Water said:
"This award is a great achievement for the Luke's Point team who received an "excellent" whole team award. The team successfully overcame many engineering and environmental challenges to complete a successful sustainable sewerage Improvement Project.
"The work at Luke's Point is part of the overall Bangor Sewerage Improvement Project, which represents an investment of approximately £8 million to upgrade and increase the capacity of the sewerage infrastructure in the area, achieving compliance with NIEA standards and EU directives for bathing water quality."
"We worked closely with our entire project team to achieve this award, including contractor BSG Civil Engineering and AECOM."
Photo caption: Pictured are: (L-R) Joseph Martin AECOM, Paul McErlean BSG, David McCune AECOM, David McGrath NI Water, Sir John Armitt President- Institution of Civil Engineers, Sam McManus AECOM, Bill Gowdy NI Water, Paul McSparran BSG Civil Engineering, and Samuel Donaldson AECOM.
Ends
Further information
All media enquiries to:
press.office@niwater.com
or phone 028 90354757.