£500,000 Pumped into Clabby Road, Fivemiletown
09 February 2016 16:03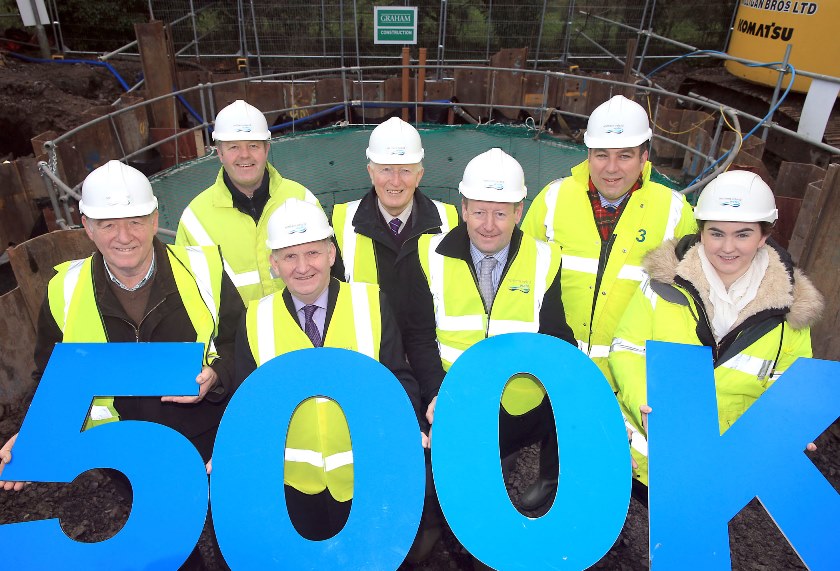 NI Water has commenced work on a new wastewater Pumping Station at Clabby Road, Fivemiletown. The project will involve replacing the existing Pumping Station to increase capacity and allow for future development in the area. It is anticipated that work will be completed by Summer 2016.
The work will involve the construction of a new underground Wastewater Pumping Station on the same site as the existing station, along with the replacement of a small section of sewage pumping main and associated improvements.
Peter Ferguson, NI Water Project Manager said:
"The new Pumping Station is good news for customers in the local area, it will reduce the likelihood of out of sewer flooding and bring about environmental benefits in the area, improving water quality in the local watercourse.
"As work gets underway on this important scheme, we would appeal to the local community, particularly children and young people, to "stay safe" around any working areas.
"NI Water and our project team including GRAHAM Construction and AECOM would ask for the support of everyone to ensure that young people do not play in or around the construction sites or machinery. We would also like to thank the local community for their patience while we complete this essential scheme."
Regional Development Minister Michelle McIlveen added:
"I welcome this £500,000 investment, which when complete will improve the sewerage infrastructure and wastewater services for customers. The scheme will also ensure that NI Water continues to meet Northern Ireland Environment Agency standards."
Customers with any queries on the scheme can contact Waterline on 03457 440088 quoting: 'Clabby Road Pumping Main – Graham Construction.'
Ends

All media enquiries to Press Office 028 9035 7695 or email press.office@niwater.com
Photo caption: Back row: Peter Ferguson NI Water Project Manager, Cllr Robert Mulligan, Alistair Patterson MLA
Front row: Cllr Wills Robinson, Lord Maurice Morrow MLA, Cllr Sean McGuigan, and NI Water's Catherine Watkins.