Don't End Up With Egg on Your Face this Easter!
23 March 2016 11:25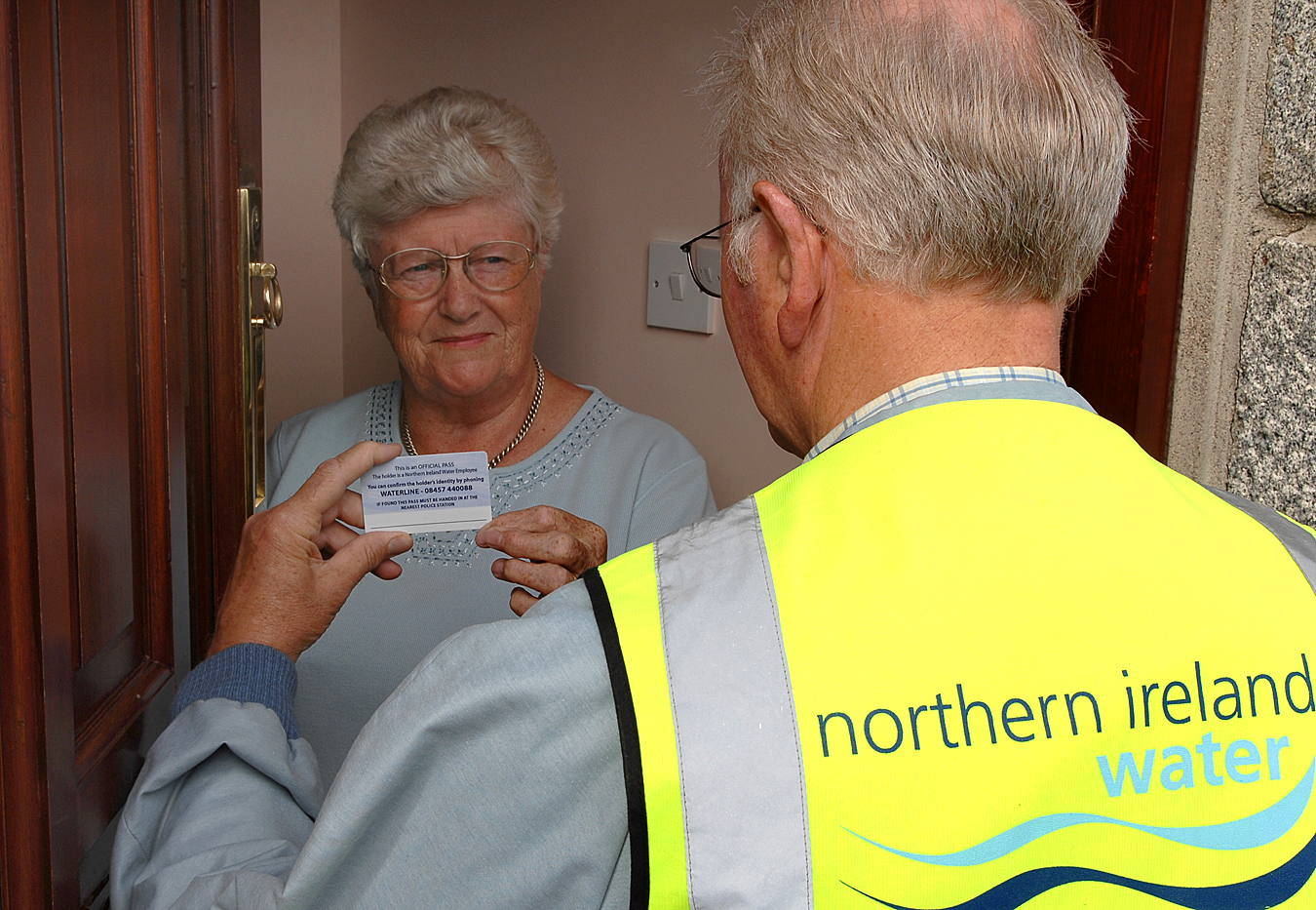 NI Water is calling on customers across Northern Ireland to be extra vigilant during the Easter period and beware of bogus callers – this is a very real danger that follows an all too common pattern, often involving older or vulnerable customers being taken in by criminals coming to their door claiming to be from the company.
The general pattern of events is for criminals posing as agency staff seeking to gain entry to check the water supply in the customer's property, often resulting in serious distress for the customers involved.
If a caller comes to your door claiming to be from NI Water, Water Service or the Water Board, always ask to see their ID. This will have a photograph of the person carrying it and include details such as their name, a unique serial number and our NI Water logo. Also attach your door chain, if you have one; if not, ask the caller to hold the ID up to a window or put it through your letterbox so you can read it properly without opening your door. If you have any doubts, don't hesitate to call our customer helpline on 03457 440 088.
Liam Mulholland, Head of Customer Services at NI Water, gives this advice: "Easter is often a time of year for families and friends to catch up, and most people will enjoy having guests in their home for a time. However, instead of bringing Easter cheer, there is the potential for some guests to bring disruption and distress.
''It is very unusual that someone claiming to be from NI Water will call to your door. If this does happen, simply call our customer helpline on 03457 440 088 to confirm with staff whether the person is in fact genuine. When you are calling to clarify the ID, our Customer Service staff will check:
• Name
• Serial number
• Date of issue
"Don't be afraid to check the ID. Genuine callers won't mind waiting while you do. NEVER allow anyone access to your property unless you are sure of who they are.
''Bogus callers are the sort of visitors we could all do without, not only at Easter but throughout the year. Don't end up with egg on your face, chocolate egg or otherwise, this Easter – help us beat the bogus callers.''
The same message applies to telephone calls from people claiming to be from NI Water and asking for bank details. Do not give this information out over the telephone. Simply hang up and report the call to the police or NI Water customer service helpline.
Ends
Further information
All media enquiries to press.office@niwater.com or telephone 028 9035 4757.