Keep the 'pounds' off this Easter!
23 March 2016 13:34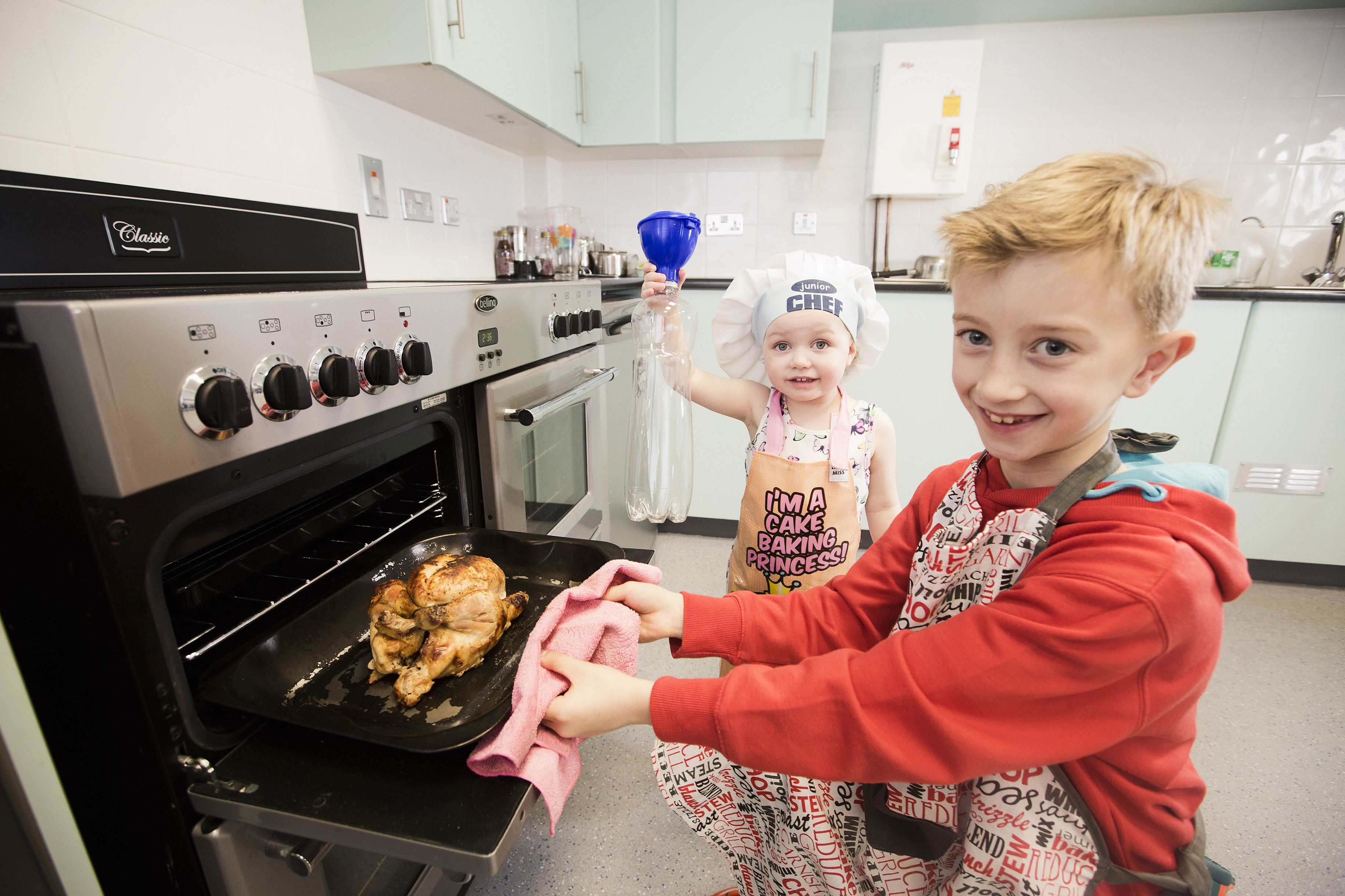 Most people are keen to keep the fat off over Easter, although with all that chocolate around, it can be difficult! NI Water wants to keep fat at bay too, but not in quite the same way.

This Easter, NI Water is urging customers to dispose of the leftover cooking fat, oil and grease (FOG) from seasonal dinners correctly, and not to pour it down the sink. Too many people still continue to tip fat, oil and grease down the sink, with disastrous consequences for our drains and additional unnecessary expense – not the 'pounds' people are keen to lose at this time of year.
As fat, oil and grease cools, it solidifies and creates blockages in the sewerage system, which often results in out of sewer flooding and all the unpleasant effects of that, including raw sewage overflowing on the street.
NI Water deals with approximately 16,000 blocked sewer incidents every year, and it is estimated that about 30% of these are caused by avoidable FOG incidents. In all, NI Water spends approximately £2.5 million every year clearing unnecessary blockages from the public sewerage system!
Alec McQuillan, NI Water's Head of Wastewater, comments: "Easter is a popular time for friends and families to get together, often to enjoy a roast dinner. Lots of time and energy is spent on preparing the meal, but the cooking fat, oil and grease is often poured down the sink without a second thought.
"Fat, oil and grease in its liquid form may not look harmful, but it becomes a major problem once in our drains. Even when hot water or soap is poured down the sink – the fat, oil and grease will still harden. Detergents and bleach may also appear to work, but this is only temporary. Each year, NI Water spends valuable resources fixing avoidable problems.
''While FOG is an increased problem at Easter, there is an ongoing problem with the Dirty Dozen – the twelve most common items people flush down the toilet rather than put in the bin. The ring leader is the innocent looking Baby Wipe, closely followed by Sanitary Towel. These ordinary household items head a gang of everyday products that cause mayhem with the sewer system when flushed down the toilet or dumped in the sewers.''
NI Water has produced a handy 'FOG funnel', which will fit around the neck of a large plastic soft drink bottle. All your cooking FOG can be poured through this into the plastic bottle without spillage and then safely disposed of in the bin! To get one of these free of charge, please contact us via Waterline by dialling 03457 440088 or email waterline@niwater.com
You can also view first-hand the damage FOG can do to a sewer by visiting our Youtube page http://www.youtube.com/user/northernirelandwater
ENDS



All media enquiries to NI Water press office on 028 9035 4757 or email press.office@niwater.com.
Notes to editors:
• Pictured are Adam from Newtownabbey and Anaya from Antrim preparing to dispose of cooking FOG appropriately!



• Fat, oil and grease build-up is indirectly responsible for many cases of property damage and pollution incidents.