NI Water Welcomes Good Results of Blue Flag Awards
07 June 2016 13:57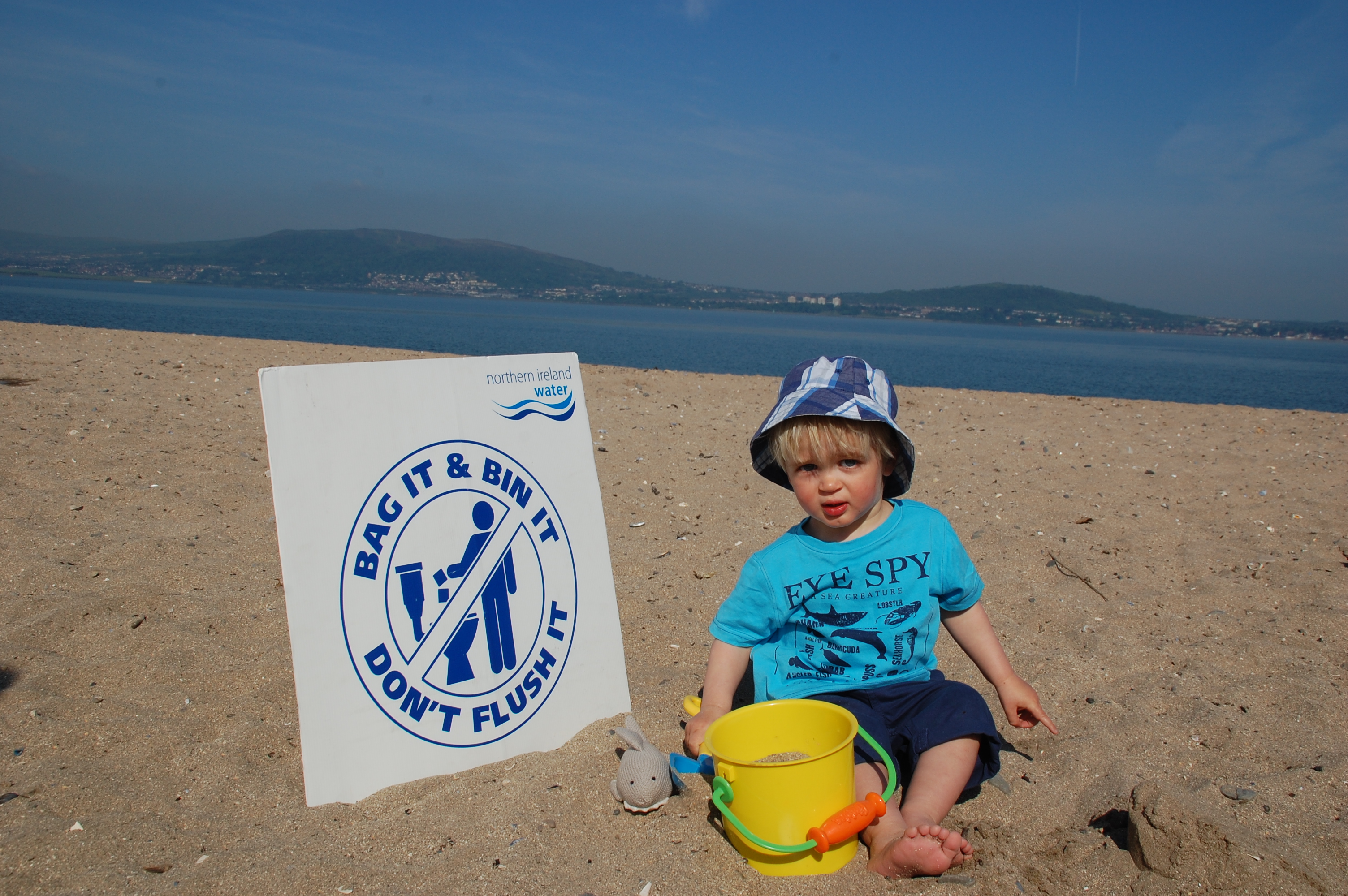 Beaches have been popular over the last few days as Northern Ireland basks in what is hopefully only the beginning of our summer sunshine, and NI Water is calling on customers to help keep our beaches clean as we head into the summer holiday season!
Angela Halpenny, Head of Environmental Regulation at NI Water said; "We are delighted that a number of Northern Ireland's most popular beaches have been awarded Blue Flag status this year.
"While there are a number of criteria that must be set for a beach to achieve a Blue Flag, water quality and beach cleanliness are key factors.
"NI Water continues to prioritise investment in delivering quality improvements in conjunction with NIEA (NI Environment Agency) and the money we have spent to date is evident in the increased quality of our bathing water.
"However, there will always be some elements outside of NI Water's control, such as rainfall and associated run-off, agricultural run-off, misconnections to the sewer network by private developers and householders and the flushing of inappropriate items down sewers.
"NI Water has a major role to play in ensuring the quality of our water is the best it can be, but we will never achieve this on our own; it is a collective task that must be undertaken alongside other agencies and the public. We continue to promote our extensive 'Dirty Dozen' campaign to highlight the problems associated with flushing inappropriate items down the toilet. The 'Dirty Dozen' are the 12 most common items people flush away instead of binning, for example baby wipes or bathroom wipes. These eyesores and pollutants can appear on our beaches, and are the last thing anybody wants to find on the sand on a sunny day by the seaside.
''Help NI Water keep our beaches clean – keep wipes, nappies, cotton buds and items like them out of the toilet and dispose of them in the bin!''

ENDS
All media enquiries to NI Water press office 028 9035 4757 or email
press.office@niwater.com
.