Over 19,000 Water Champions, Nature Detectives and Passengers
05 July 2016 10:50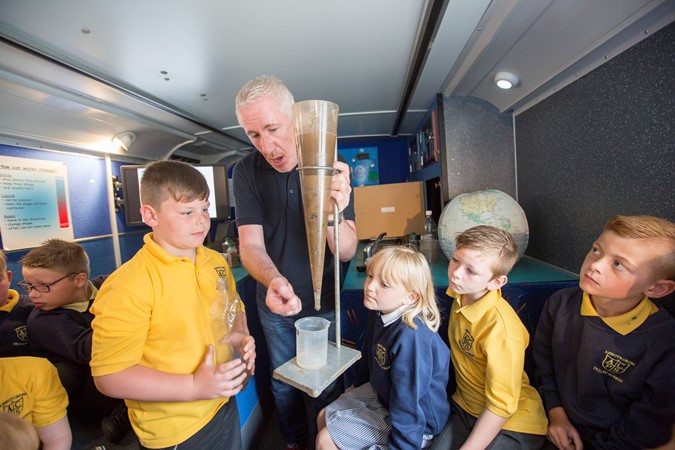 19,072 - That's the record figure NI Water's education team have released today which represents the amount of primary and post primary school pupils visited by them right across Northern Ireland during the 2015/16 school year!
Pupils from over 280 schools learned how to save water, how much water to drink, what not to flush down the loo, water conservation and, in some cases, even had the chance to see a working sewage works! That's without mentioning the chance to become a nature detective for a tour around the scenic Silent Valley Reservoir and become a passenger on our travelling classroom, the Waterbus, with over 12,100 primary school pupils visiting the bus!
Pat McCauley, NI Water's Environmental Education Officer, said: "We have had a really busy year visiting over 280 schools right across the country.
''It's a serious job, but it's also a fun one – it's great to work with the water users of tomorrow and to educate them of the value of water to us all as human beings, as well as in the processes by which water is made safe for us to use, what happens to it once we flush it away and how, thanks to the water cycle, we never run out!
''It's particularly enjoyable to share with the kids the great beauty of Silent Valley and to see the looks on their faces when we talk about what should and shouldn't be flushed down the toilet!
''We are looking forward to the 2016/17 school year, and the Waterbus is already completely booked up until June 2017. Having said that, if you would like to book a class talk or other Education activity for your school, please contact
education@niwater.com
''
Ends
All media enquiries to NI Water press office on 028 9035 4757 or
press.office@niwater.com