NI Water's Essential Workers Continue during COVID-19 Crisis
31 March 2020 11:00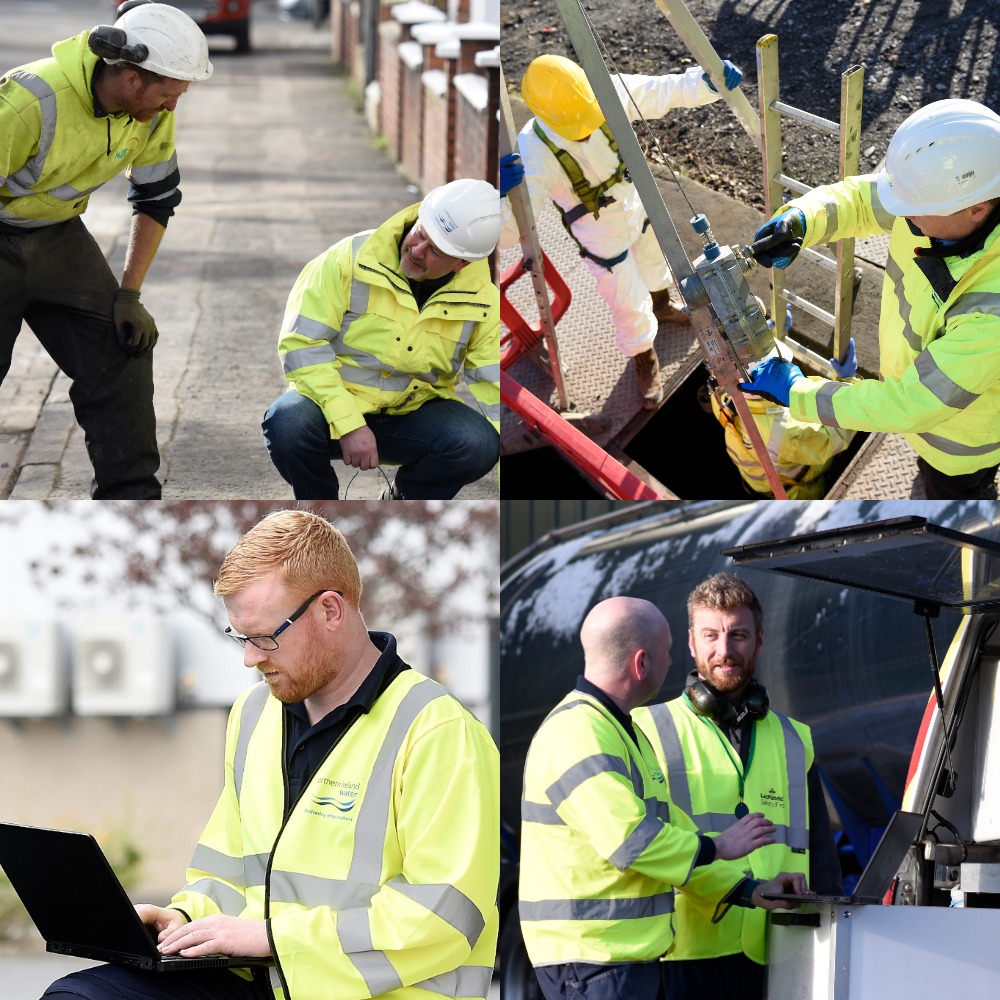 NI Water would like to remind the public that our front-line workers and contractors working on your behalf will still be on site across Northern Ireland throughout the current COVID-19 crisis to maintain essential services for you.
The Government has officially designated water and sewerage staff as 'key workers' in a critical public service. Our services have never been more essential to the health and wellbeing of our customers than now, and we would appeal to the public to be supportive of our workers during this difficult time. Every day, NI Water staff are working tirelessly to make sure that supply interruptions are avoided or minimised and ensure that our wastewater is collected and treated.
NI Water is following government health advice to make sure our customers and our people stay safe, in light of the unprecedented global pandemic. We would like to reassure the public that we have carefully identified all non - essential work that can be rescheduled, as well as implementing extensive safety processes for essential work to deliver key water and wastewater services to Northern Ireland.
With a piped network of over 42,000km and over 2,000 water and wastewater installations across Northern Ireland, we are proud of how our staff continue to carry out vital work in the communities they serve. If you see our teams out working, please be assured that this is only to ensure we can meet your water and wastewater needs. We are all practising social distancing – our priority is to keep customers and colleagues safe. So please keep your distance and our workers will carry on with their essential work for you.
A few key points to remember:
•
If we need to visit your home during this time, to keep you and us safe, please make our staff aware if you are self-isolating. We will also ask you to respect social distancing for our colleagues if they are on your property.
•
Remember wipes will clog the sewers and result in blockages and flooding – never flush a wipe. For further information log on to
www.niwater.com/bag-it-and-bin-it/
•
Beware of Bogus Callers – if you are concerned about the identity of someone at your door, you can call the PSNI non-emergency number '101' where you will have the option of a 'Quickcheck' to confirm the caller is from the utility they say they are.
•
Do not let children go near work sites or equipment, these can be extremely dangerous.
For further advice log on to
https://www.niwater.com/covid19/
Information on water supply issues affecting your property are also available 24/7 simply by logging onto
http://www.niwater.com/current-service-updates/
ENDS
Media enquiries to the NI Water Press Office via email to
press.office@niwater.com