Sewer Improvement Work gets Underway – Holywood Area
15 June 2020 12:35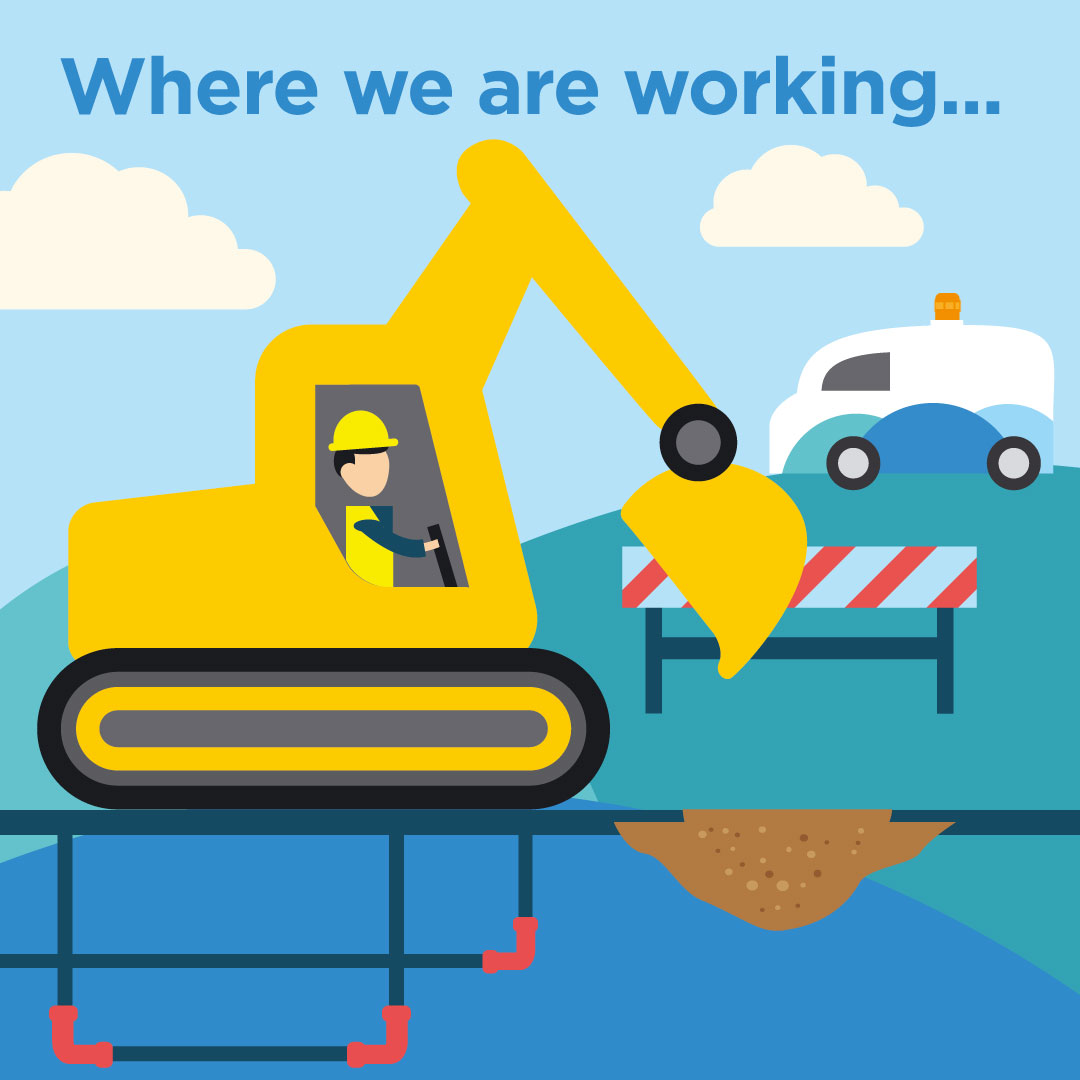 NI Water will commence essential sewer improvement work in the Holywood area today (Monday 15 June). The work will involve replacing the existing sewage pumping main between an existing pumping station beside the Holywood Bypass (near Sullivan Close) to the Kinnegar Wastewater Treatment works site. This work will enhance the sewerage infrastructure in the area and reduce maintenance required along this busy route. It is anticipated that the work will take approximately 18 weeks to complete.
Initially, work will take place within areas adjacent to the main A2 Holywood Bypass. Work will then progress into the road verge area of the A2 Holywood Bypass during the week commencing 22nd June.
In order to undertake these works safely, it will be necessary to have a lane closure in place, this will be on the 'slow lane' Bangor bound between 9.30am and 3.30pm each day from 29th June 2020 for the duration of the works. A temporary 40 MPH speed limit will also be in place during this time.
Normal working hours on other sections of the scheme will be 7.30am to 5.00pm Monday to Friday. However, it may be necessary at times for work to be undertaken outside of these hours.
The replacement of the section of pumping main across the A2 Holywood Bypass will be undertaken using underground environmentally friendly trenchless techniques to minimise disruption to traffic as far as possible on this busy arterial route.
NI Water has been identified as an essential service provider in response to COVID-19 and the Government has officially designated our workforce as 'key workers' in a critical public service.
NI Water and our contractor Graham Construction appreciate that this work is disruptive and would like to thank the public for their continued patience as we complete these essential improvement works.
We are all practising social distancing – our priority is to keep customers and colleagues safe. So please keep your distance and our workers will carry on with their essential work for you.
A few key points to remember:
•
Remember wipes will clog the sewers and result in blockages and flooding – never flush a wipe. For further information log on to
www.niwater.com/bag-it-and-bin-it/
•
Beware of Bogus Callers – if you are concerned about the identity of someone at your door, you can call the PSNI non-emergency number '101' where you will have the option of a 'Quickcheck' to confirm the caller is from the utility they say they are.
•
Do not let children go near work sites or equipment, this can be extremely dangerous.
For further advice log on to
https://www.niwater.com/covid19/
Information on water supply issues affecting your property are also available 24/7 simply by logging onto
http://www.niwater.com/current-service-updates/
ENDS.
For further information, please contact NI Water's Press Office on 02890 354710 or email
press.office@niwater.com