NI Water Sewer Improvement Work gets underway in Newtownards & Comber
06 October 2020 15:44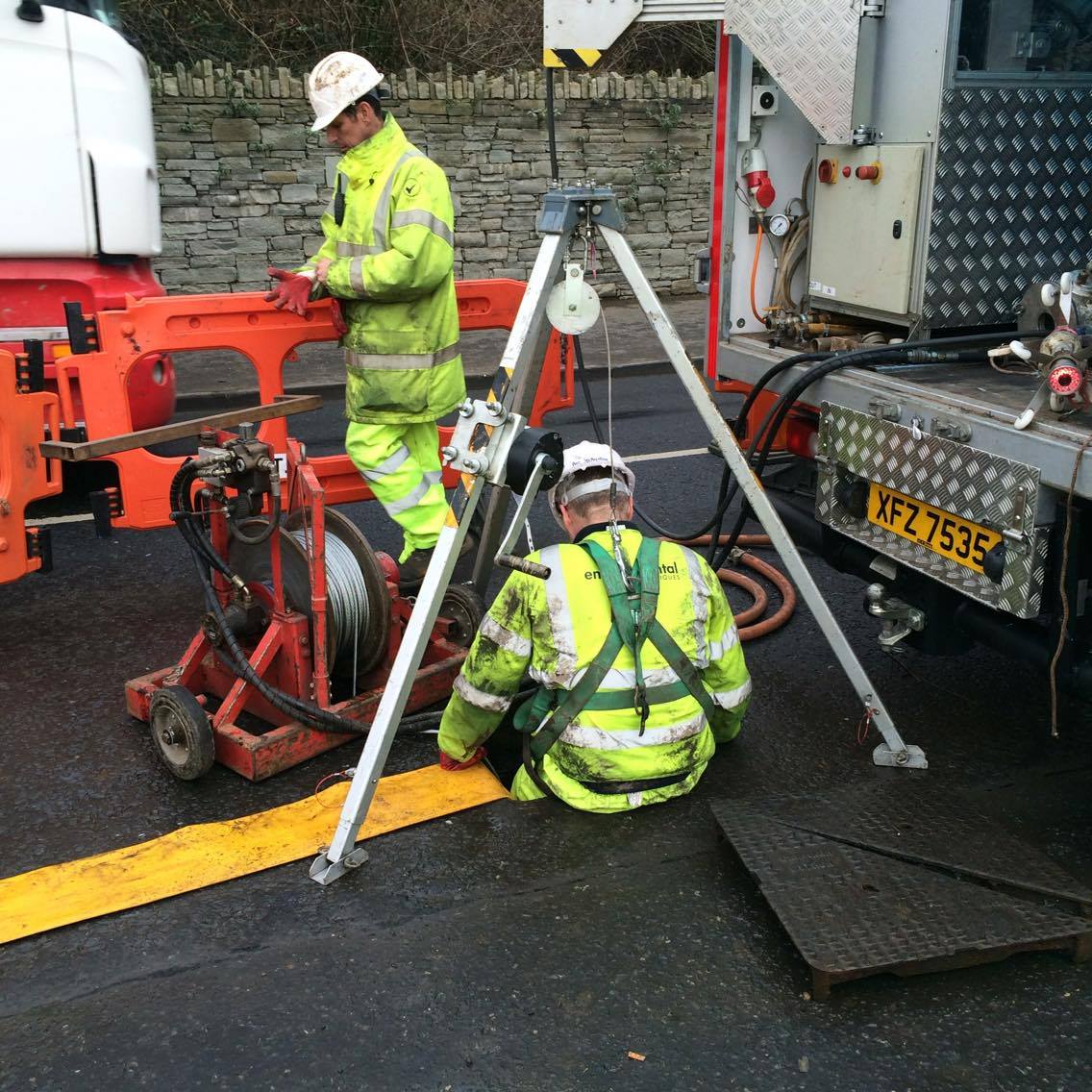 NI Water has commenced essential sewer improvement work in the Newtownards and Comber areas. This represents an investment of £400,000 and is part of an overall programme of work to improve the existing sewers in these areas, which will enhance the local sewerage infrastructure and reduce the risk of out of sewer flooding. Work commenced in early October in the Newtownards area, and we anticipate the work will last approximately 12 weeks overall.
This essential work will involve the repair of existing sewers and will mainly be undertaken using underground trenchless techniques, which will significantly reduce the duration and disruption of the works. However, it will be necessary to undertake 'open-dig' repairs at a small number of locations due to the condition of the existing sewers. The work involved at each location will be of short duration: 1 – 2 days/nights, and we will endeavour to minimise disruption as far as possible at all locations.
Some of the work will take place within private lands; however, in order to undertake any work located on roads safely, it may necessary to have short duration lane closures in place and two-way traffic will be maintained using temporary traffic controls. Vehicular access for residents/businesses will also be maintained as far as possible but may be subject to slight delays, and pedestrian access will be available at all times. Parking restrictions will be in place around the working areas.
The majority of the works will be undertaken during normal working hours. However, to reduce disruption to businesses and the public, some night-time works will be required at key locations.
The work will be undertaken at various locations around the Newtownards / Comber area see below:
Newtownards Streets affected: Blenheim Drive, Scrabo Road, Cairndore Park, Old Shore Road, Priory Avenue, Donaghadee Road, Bangor Road A21, Culmore Avenue, Beverley Way, Sliver Croob Avenue, Upper Greenwell Street, Abbey Road, Falcon Way, Manse Green, Manse Park, Crawfordsburn Road, Hardford Link, Glenford Road, Court Square, Court Street, Canal Row, Church Street, East Street, North Street, Lower Mary Street, Frances Street, Conway Square, Movilla Street.
Comber Streets affected: Copeland Crescent, Dermott Avenue, Darragh Road, Lower Crescent, Dermott Road, Park Crescent, Belfast Road and Brae Side.
NI Water and our contractor Geda Construction will liaise with any affected businesses/properties. We appreciate that this work is disruptive and would like to thank the public in advance for their patience as we complete these essential improvement works.
We are all practising social distancing – our priority is to keep customers and colleagues safe. So please keep your distance and our workers will carry on with their essential work for you.
A few key points to remember:
• Remember wipes will clog the sewers and result in blockages and flooding – never flush a wipe. For further information log on to www.niwater.com/bag-it-and-bin-it/
• Beware of Bogus Callers – if you are concerned about the identity of someone at your door, you can call the PSNI non-emergency number '101' where you will have the option of a 'Quickcheck' to confirm the caller is from the utility they say they are.
• Do not let children go near work sites or equipment, this can be extremely dangerous.
For further advice log on to https://www.niwater.com/covid19/
Information on water supply issues affecting your property are also available 24/7 simply by logging onto http://www.niwater.com/current-service-updates/
The image above is for illustration only- to show the type of work, and was taken prior to the COVID-19 pandemic.