Further Wastewater infrastructure improvements get underway in Greyabbey
19 October 2020 16:53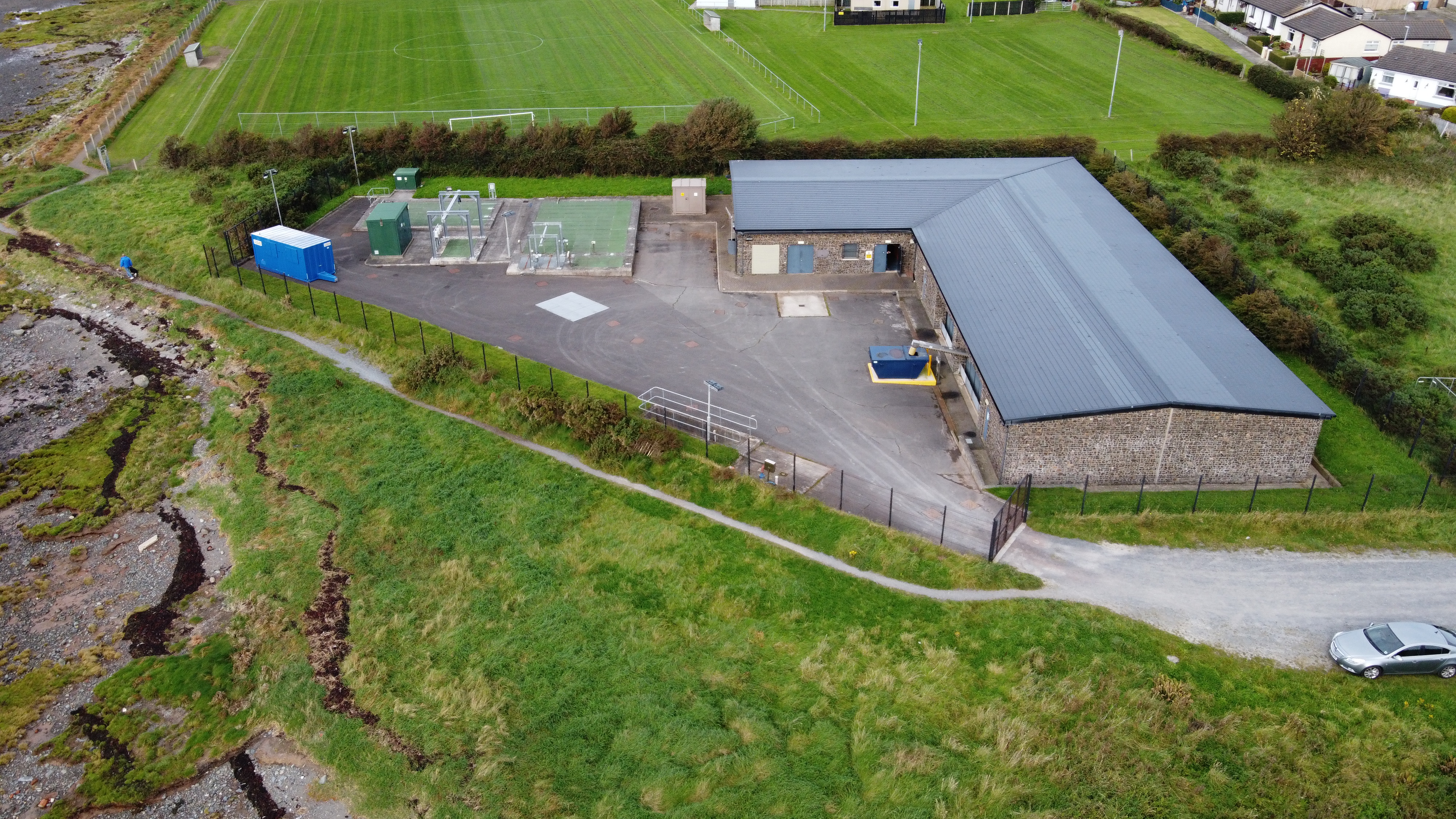 NI Water will continue its investment in Greyabbey with a programme of maintenance at Greyabbey Wastewater Treatment Works (WwTW), located off the Portaferry Road. The work will be carried out between November 2020 and April 2021 and will see the replacement of ageing assets to provide a more robust wastewater treatment solution for the village.
The £2.2m investment will also see work carried out at Watermeade Wastewater Pumping Station (WwPS), located off the Newtownards Road, which is programmed to get underway early next year.
This latest phase of work follows on from a series of rehabilitation works recently carried out on the sewerage network in Greyabbey. Collectively these improvements will enhance the local environment and build on other recently completed NI Water projects to improve the quality of water in Strangford Lough.
Speaking about the work, Michael Donnelly, NI Water Project Manager said: "This significant phase of the improvements, which will get underway at the end of October and complete in spring 2021, will see the installation of new technologies and modern equipment – including fine screens – at the village's wastewater treatment works and main pumping station, which will enhance the water quality in Strangford Lough.
"We have already undertaken a programme of network improvements in Greyabbey to reline sewers and repair manholes in advance of this next phase of work getting underway. The investment being made at the local wastewater treatment works and pumping station will augment that work and result in a more robust wastewater network for the village.
"NI Water and our contractor DLG/Jacopa would like to thank residents and the wider public for their patience and cooperation while we continue with these essential improvements and will do everything possible to keep disruption to a minimum. Residents located in the vicinity of Greyabbey WwTW have been advised about the forthcoming work and those near Watermeade WwPS will be notified before any work gets underway there."
Highlighting the potential dangers of construction sites, Michael continued: "We would like to remind customers that construction sites are dangerous areas for unauthorised persons, especially children and we would appreciate your cooperation in ensuring that children do not play in or around any sites or machinery. Working areas will have warning signs and traffic control in place to protect the public from any hazards. The public are advised to stay out of these areas for their own safety.
"We would also take this opportunity to highlight the periodic increase in construction vehicle movements along the coastal access lane to Greyabbey WwTW over the next few months and ask people to exercise caution if walking this route."
The investment at Greyabbey is a great example of what can be done when there is sufficient investment in our water and wastewater infrastructure. In the PC15 business plan period (2015 to 2021) the total investment in Ards and North Down Borough Council will be around £76m.
The Covid-19 crisis has highlighted how vital clean water and sanitation are to society. We cannot maintain a modern day economy and a healthy and thriving population without a properly funded water and wastewater service. We need the drains and the cranes for economic recovery and a flourishing natural environment.
A few key points to remember:
• We are all practising social distancing – our priority is to keep customers and colleagues safe. So please keep your distance and our workers will carry on with their essential work for you.
• Remember wipes will clog the sewers and result in blockages and flooding – never flush a wipe. For further information log on to www.niwater.com/bag-it-and-bin-it/
• Beware of Bogus Callers – if you are concerned about the identity of someone at your door, you can call the PSNI non-emergency number '101' where you will have the option of a 'Quickcheck' to confirm the caller is from the utility they say they are.
• Do not let children go near work sites or equipment, this can be extremely dangerous.
For further advice log on to https://www.niwater.com/covid19/
Information on water supply issues affecting your property are also available 24/7 simply by logging onto http://www.niwater.com/current-service-updates/
ENDS.
For further information, please email press.office@niwater.com