£7 Million NI Water Investment in Flood Alleviation Project for Ravenhill Avenue area gets Underway
22 February 2021 12:36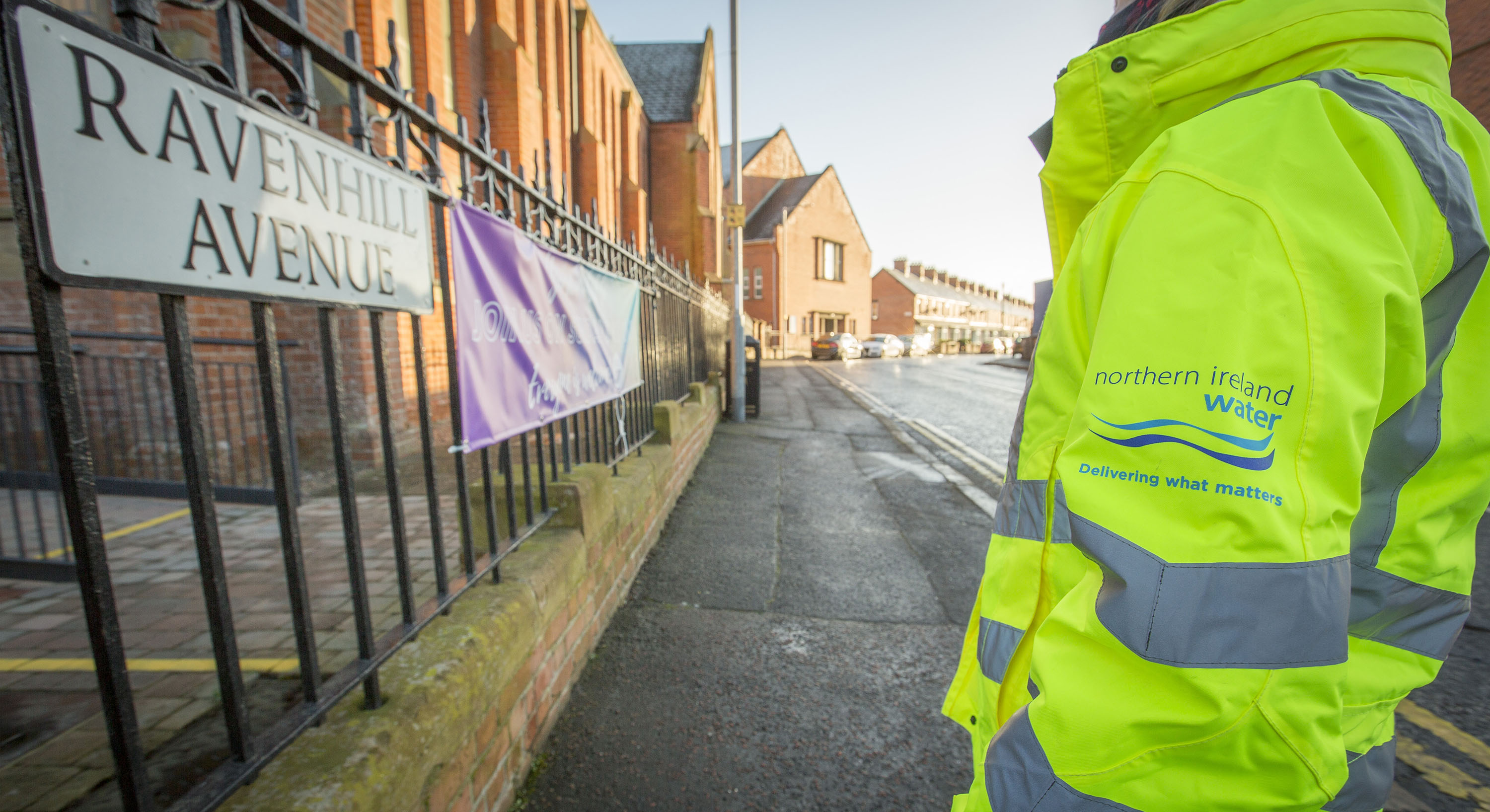 NI Water is pleased to announce the commencement of a major programme of work to upgrade the sewerage infrastructure and substantially reduce the risk of flooding in the Ravenhill area of South Belfast.
This essential infrastructure project involves the upgrade of existing and installation of new sewers along a section of Ravenhill Avenue and surrounding streets. It is being undertaken to reduce the risk of internal and external 'out of sewer' flooding, and when complete will increase the capacity of the sewerage system in this area of South Belfast.
Site preparation works will begin in late February 2021 within the Ormeau Park, with initial construction work commencing on the Ravenhill Road in mid-March to divert a large diameter watermain, this will facilitate tunnelling of a new sewer underneath this arterial route into the city centre later.
Detailed traffic management arrangements have been discussed with the Department for Infrastructure throughout the planning of these major works to minimise disruption to residents, road users and the public. In order for this first section of work to be undertaken safely, it will be necessary to have a one-way road closure in place on the Ravenhill Road Citybound, between the Ormeau Road Roundabout and London Road.
This will commence in mid-March 2021 for approximately 5 weeks. A diversion route will be in place via Ormeau Road/Cromac Street/East Bridge Street, and will be clearly signposted. Streets emerging onto Ravenhill Road will have a left turn only in place.
The Ravenhill Road will remain open to Countrybound traffic throughout this time.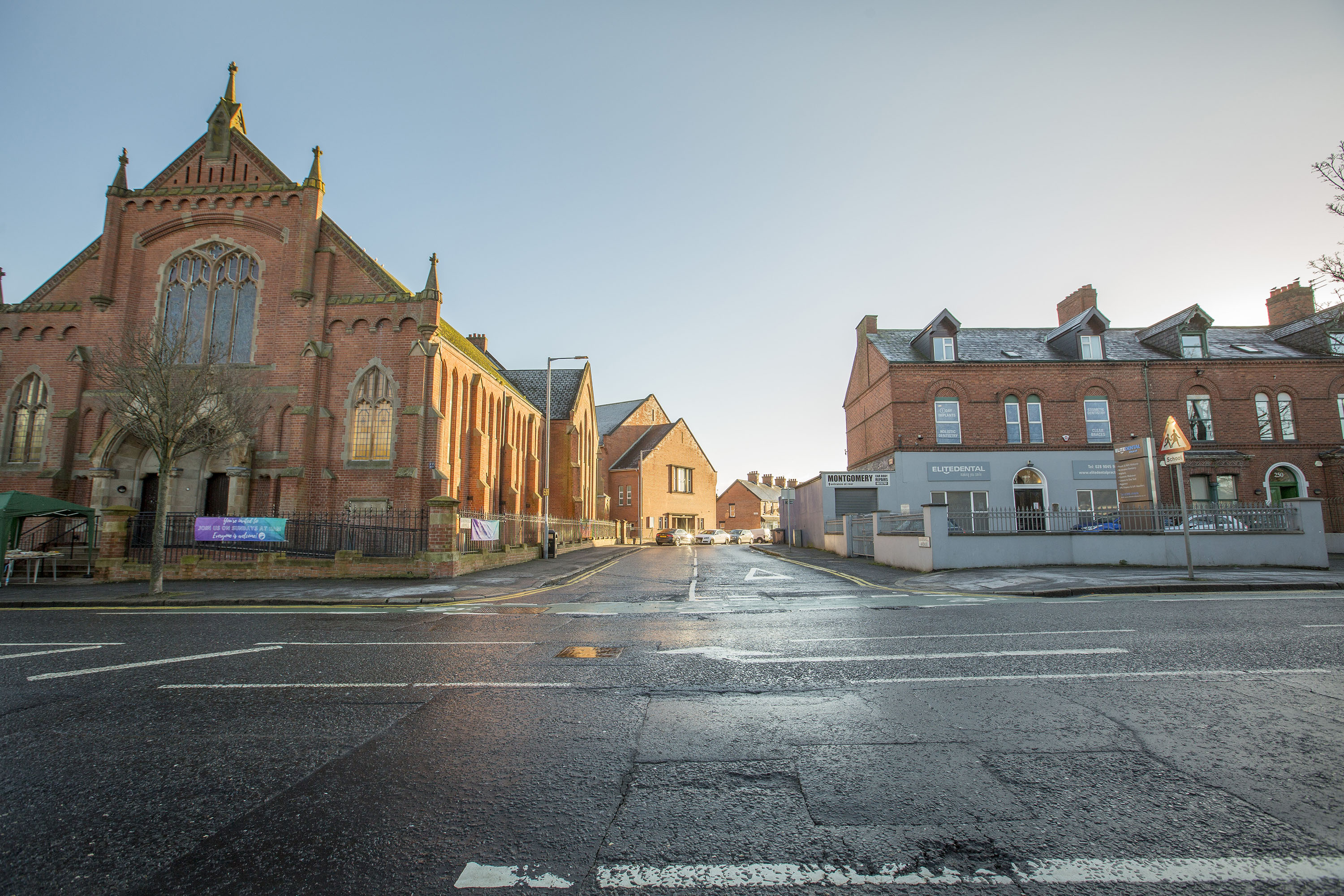 Following completion of the above, work will be carried out in phases progressing along Ravenhill Avenue, Sunwich Street, Federation Street and Millar Street.
Further road closures and lane restrictions will be necessary throughout the project. Appropriate traffic management and signage will be in place at each location. Vehicular access will be maintained for residents/businesses as far as possible, and pedestrian access will be available at all times. As the work progresses, our contractor will liaise directly with any residents and businesses affected by traffic management restrictions.
David McClean, NI Water Project Manager said: "
This significant programme of work will commence in February and will take approximately 24 months to complete.

"The improvement work will bring real benefits to the local community by upgrading the sewerage infrastructure, some of which dates back to the early 1900's, as well as reducing the risk of 'out of sewer' flooding.

"NI Water understands that major work of this nature can be disruptive to the local community, and would like to thank the public in advance for their patience and cooperation. We will do everything possible to minimise disruption, including the use of underground trenchless construction methods where appropriate."
Infrastructure Minister Nichola Mallon said: "I am pleased to be delivering with NI Water this major £7million investment for Ravenhill. These works will help reduce the risk of flooding to people's homes, improving our environment and the lives of citizens in the area.

With work now planned to commence in the next few weeks, NI Water will be in regular contact with local residents and businesses as we work in partnership to deliver these critical improvements for our communities here in Belfast. I also appeal to anyone travelling in the area to exercise caution, be patient and follow the traffic management arrangements. "

NI Water and our contractor Geda Construction will keep affected residents and businesses informed with regular updates and would like to thank the public in advance for their patience and cooperation while we prepare to commence these essential Flood Alleviation works.

A few key points to remember:

•We are all practising social distancing – our priority is to keep customers and colleagues safe. So please keep your distance and our workers will carry on with their essential work for you.

•Remember wipes will clog the sewers and result in blockages and flooding – never flush a wipe. For further information log on to www.niwater.com/bag-it-and-bin-it/
•Beware of Bogus Callers – if you are concerned about the identity of someone at your door, you can call the PSNI non-emergency number '101' where you will have the option of a 'Quickcheck' to confirm the caller is from the utility they say they are.

•Do not let children go near work sites or equipment, this can be extremely dangerous.
Project information is available by logging on to:
https://www.niwater.com/major-infrastructure-investments/
Information on water supply issues affecting your property are also available 24/7 simply by logging onto http://www.niwater.com/current-service-updates/
ENDS.
For further information, please contact NI Water's Press Office by emailing: Press.office@niwater.com