Ravenhill Flood Alleviation Project Team Talk Careers with St Joseph's College
14 October 2021 16:33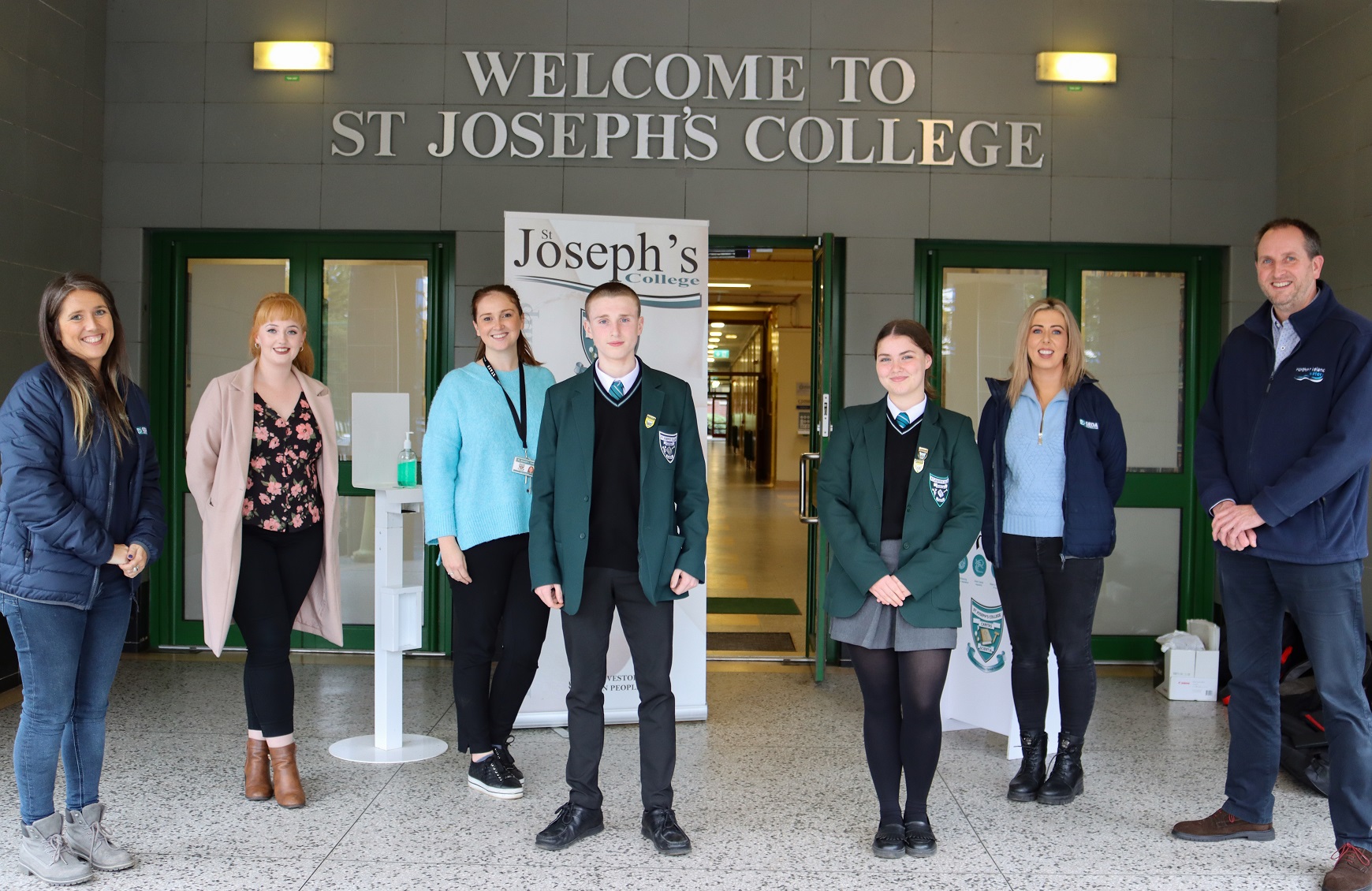 As part of the community liaison on our ongoing £7 million Ravenhill Avenue Flood Alleviation Project, a Careers in Construction talk was delivered to A-level students at St. Joseph's School on the Ravenhill Road by NI Water's Project Manager David McClean, alongside the contractor GEDA's Public Liaison Officer Aisling Henry, Design Manager Fionnuala McKenna, and AECOM's Graduate Civil Engineer Emma McCarron.
The presentations covered a wide range of careers in construction, detailing the varied nature of the roles and the various routes into them, including work placements and apprenticeships as well as the participants own work experience. The talk gave the students a useful insight into the construction industry.
NI Water's Project Manager David McClean said:
"As work progresses on this major flood Alleviation Project in close vicinity to the school, we were delighted to visit St Joseph's today to talk to the students about careers in construction and engineering, and we look forward to future site visits. The students were very receptive asking many questions about the project and wider industry, and we wish the students well in their A level year."
Mrs Ann Glover Head of Careers Department St. Joseph's College added:
"St Joseph's College wish to thank Geda, AECOM and Northern Ireland Water for taking time out to give a very informative Careers talk to our Year 13 students.
We are looking forward to continuing this link starting with a site visit for our Year 13 Technology and Design students."
Photo L-R: Aisling Henry GEDA, Emma McCarron AECOM, Mrs White St. Joseph's teacher with Year 13 students, Fionnuala McKenna GEDA, and David McClean NI Water.