Counting the Cost of Frozen Pipes
11 February 2014 11:37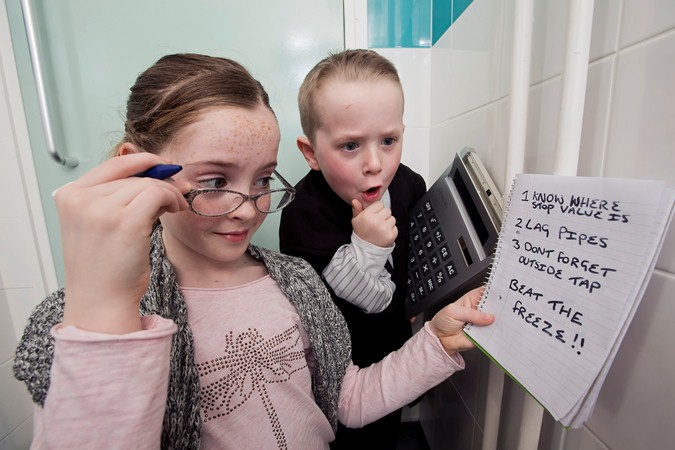 With the met office warning of snow and ice today (Tuesday 11th February) and tomorrow (Wednesday 12th February) are you prepared? Don't get caught counting the cost of frozen pipes, protect your home and possessions now.
NI Water's Interim Chief Executive, Sara Venning, comments:
"There are simple steps the public can carry out to 'Beat the Freeze'. These include knowing where your stop valve is and keeping the contact number of a registered plumber on hand to deal with any bursts on your property.
"The devastation caused by burst pipes cannot be underestimated. Not only can the water cause structural damage to a property, but the lasting damage in a home can be to personal items, including photographs and electrical equipment such as tablets, iPads and laptops, that may not be replaceable.
"On a wider scale, if you imagine the impact of thousands of litres of water pouring out of burst water pipes; any water distribution network would struggle to maintain continuity of supply in those circumstances. Insulating your pipework is an essential action to protect your water supply and that of your neighbours."
Visit NI Water's Youtube site for helpful videos on how to locate your stop valve and where in the house to check for lagging.