Wrap up your pipes and 'Beat the Freeze' this winter!
21 December 2015 14:55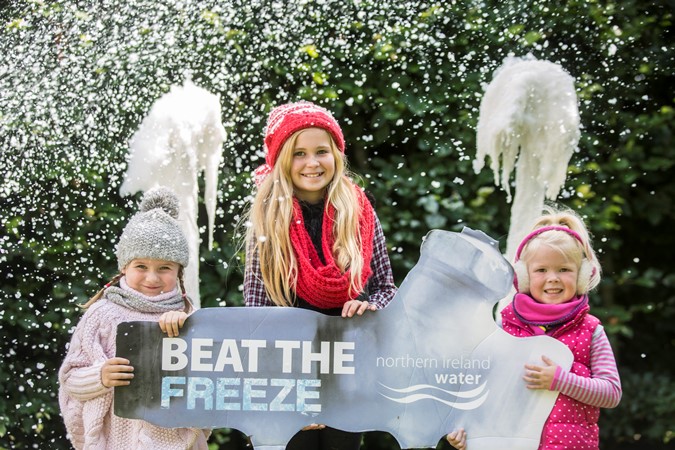 With Christmas and the New Year just around the corner, NI Water is reminding property owners across Northern Ireland to take steps and protect internal water pipes and fittings in case of severe winter weather.
Although winters in the last few years have been relatively mild, there is no guarantee that severe weather conditions will not return, and if you are unprepared, that could lead to a holiday season to remember for all the wrong reasons!
There are simple procedures the general public can carry out in order to 'Beat the Freeze'. These include knowing where your stop-valve is and keeping the contact number of a registered plumber on hand to deal with any bursts on your property.
The devastation caused by burst pipes cannot be underestimated. Not only can the water cause structural damage to a property, but the lasting damage in a home can be to personal items, including photographs and electrical equipment such as tablets, iPads and laptops that may be irreplaceable.
On a wider scale, if you imagine the impact of thousands of litres of water pouring out of burst water pipes; any water distribution network would struggle to maintain continuity of supply in those circumstances. Insulating your pipework is an essential action to protect your water supply and that of your neighbours.
The advice is simple – make sure your property is well protected this Christmas and New Year! For more information, please see our website,
www.niwater.com
Ends.
All media enquiries to
press.office@niwater.com
or via 028 9035 4757.