Wastewater Cycle
08 January 2016 14:42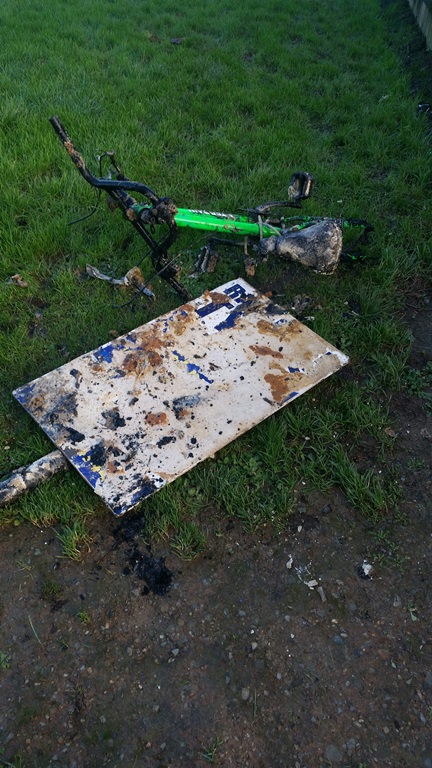 We've all heard of the water cycle, but now we have the 'wastewater cycle'! A child's bicycle was found to be causing havoc with a sewer in the Bligh's Gardens area of Creggan in L'Derry. The bike and a large sign, along with a number of smaller items, were retrieved after investigations by NI Water.
Emma Smyth, NI Water's Wastewater Field Manager for the area, said: ''This bicycle is one of the largest items we have found down a sewer, and certainly explains the blockage in the area. We had some difficulty getting it removed, however, specialist equipment and a determined team managed to dislodge the bike and the other items.
''NI Water would strongly appeal to everyone to keep the sewers clear of blockages of any kind, large or small – this particular blockage certainly caused disruption to local people. The careless actions of a few have caused misery to local residents. NI Water will never win the battle to keep our sewers clear alone; we need the support of the entire community to make this happen.
''Even leaving unusual items like bikes aside, flushing of everyday items like household wipes, baby wipes, sanitary towels etc., are a very common cause of sewer blockages across Northern Ireland, and NI Water is literally fighting a daily battle to keep the sewers clear, at a cost of £2.5 million per year.
"Further information on NI Water's 'Dirty Dozen' campaign - the twelve most common inappropriate items flushed into the sewerage system - can be found
here