The Water Bus is now fully booked. A reserve list is available
The Waterbus is a double decker bus, which has been transformed into a mobile education unit. It concentrates on the many aspects of water and is aimed at Primary School Key Stage 2 pupils. It can accommodate up to 60 pupils at any one time and a session lasts 1 hour.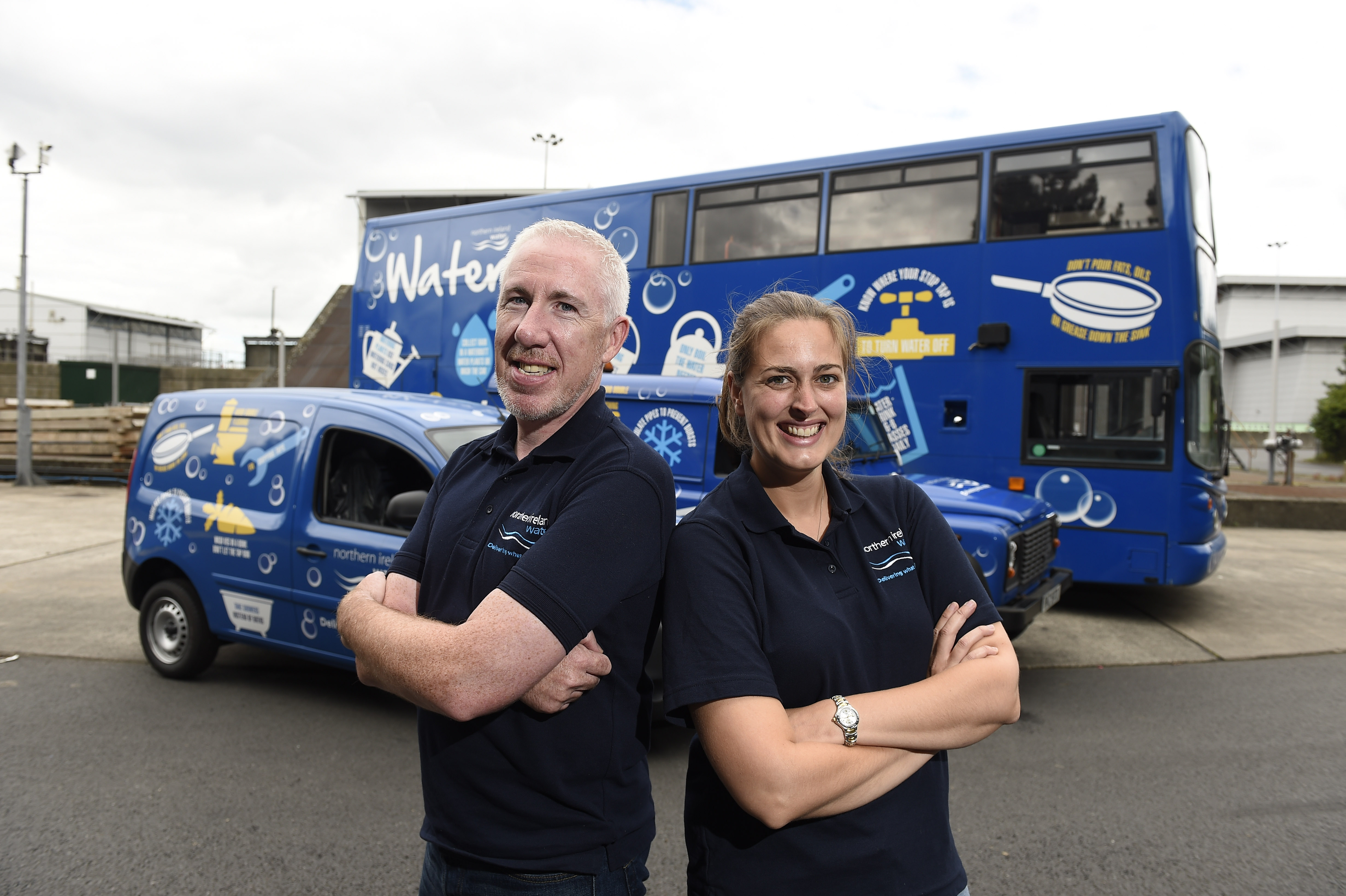 On the Water Bus you will meet H20, our Water Wise Super Hero. He is with us throughout our programme and introduces the Wonderful World of Water.
Pupils learn through presentation and demonstration about a range of water issues such as the water cycle, water for health, water sources, water and wastewater treatment, water conservation and water in the developing world. The Waterbus uses a number of educational tools such as; displays, presentations, models, experiments and DVD's


Water Treatment
An interactive presentation on the lower deck explains how NI Water collects and cleans water and wastewater and explores how we can all help to look after this vital resource.


The Watercycle and Saving Water
On the upper deck of the bus there is a small cinema used to show videos and presentations. Watch as Flo and her friends explain the water cycle and how this amazing cycle never ends. Discover simple ways to save water at home and school. Compare how we use water here in Northern Ireland with people in the developing world.
This programme can be tailored to meet the needs of your school.
If you would like to request a visit please fill out this form found here
*Please note unfortunately the Waterbus is dedicated to primary school visits (P4-P7) and is unable to visit other groups/organisation or attend events. If you would like our team to visit your group/event with an information stand or interactive presentation on any aspect of water please contact our education team who will be happy to help.