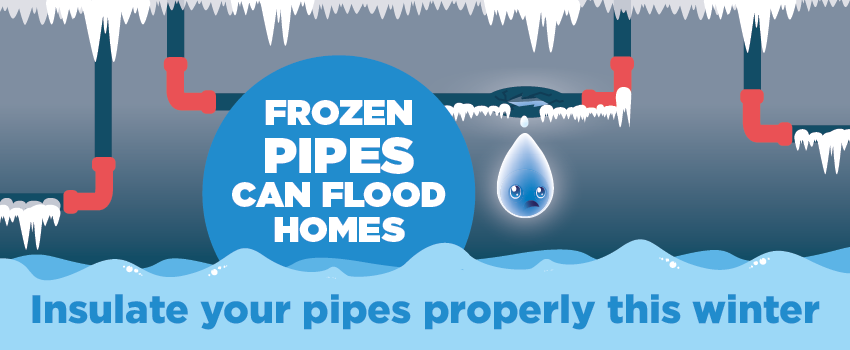 Who is responsible for pipework?
The diagram below shows which pipes are normally your responsibility and which are normally our responsibility. We are usually responsible for looking after the water main and the pipe that runs from the main to the boundary of the street, including the stop tap. This is known as the communication pipe.
You are usually responsible for any pipe between the boundary of the street (or from the water main if it is not laid in the street) and your home. This is called the 'supply pipe'. You are also responsible for the plumbing inside your home. You should regularly check your supply pipe and meter (if you have one), identify any leaks and repair them immediately.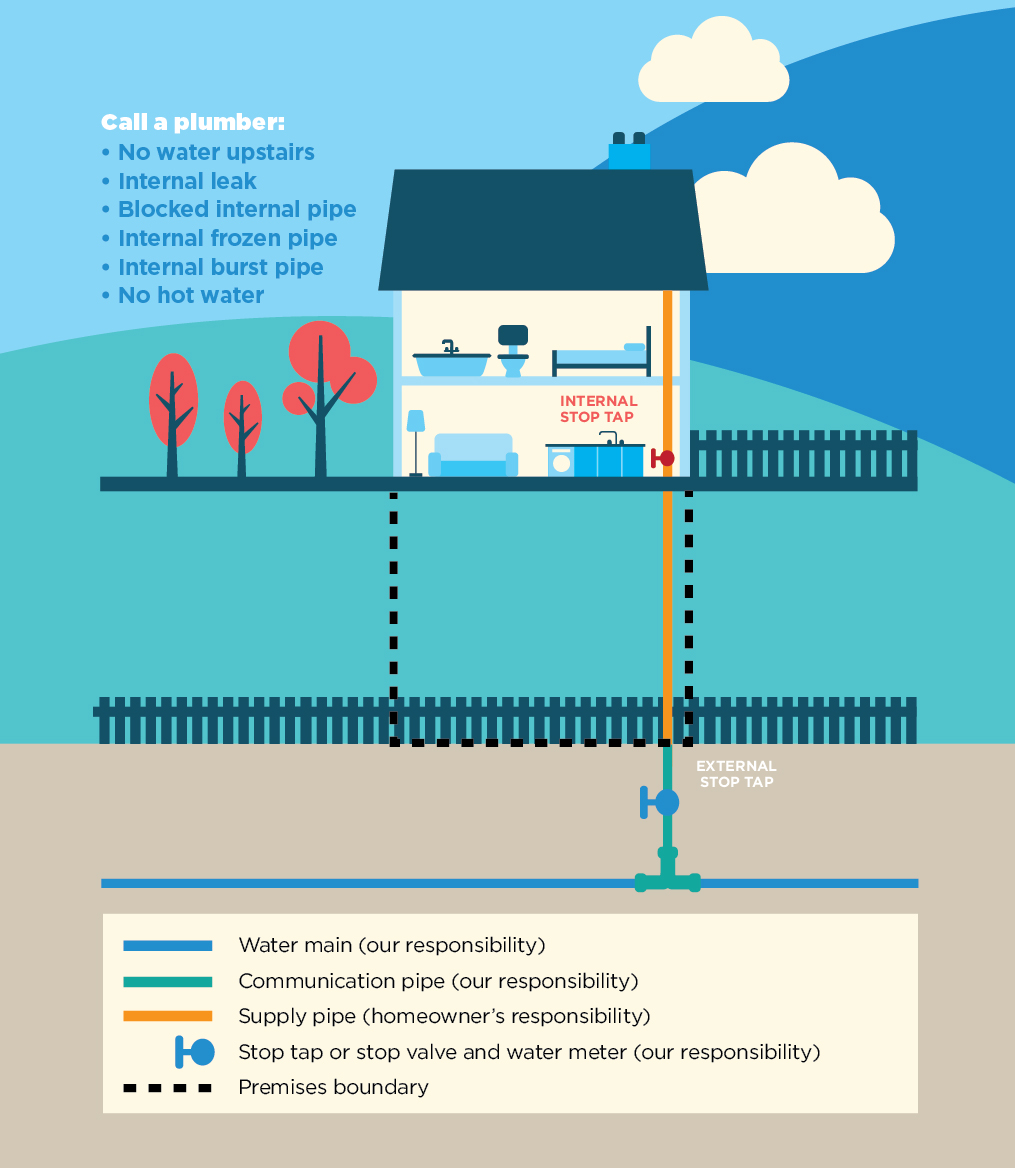 Licensed Plumbers
We would always recommend the use of licensed plumbers. NI Water supports and promotes the Scottish and Northern Ireland Plumbers Employers Federation (SNIPEF).
To find a licensed plumber in your area visit www.needaplumber.org or call SNIPEF on 0345 224 0391 who will be able to recommend a plumber. Office opening hours are Monday – Thursday 8.30am to 5pm and Friday 8.30am to 4.30pm. For out of office hours, please visit the website or refer to your telephone directory.